We know this business
Loenbro was founded on high-quality welding skills in 1998, and ever since then, we've been fabricating components for clients who depend on our ability to deliver the best products available. Our welders are API and ASME certified, and certified by the Canadian Welding Board. Loenbro's piping prefabrication capabilities include:
Fabrication of Carbon/Alloy Piping Spools, and Modular Skid Piping

High Purity and Sanitary Welding Capabilities

Fabrication of Vessels

GTAW, GMAW, FCAW, SMAW, Orbital Welding Capabilities

Fabrication of Lact Units

Fabrication of Compressor Station Components

Heat Treating Services — Both in House and On-Site Capabilities

Fabrication of Gas Plant Components

Prefabrication of Pipe Racks and Supporting Structures

Fabrication of Steel Framing for Multiple Types of Structures and Buildings

Fabrication of Custom or Specialty Components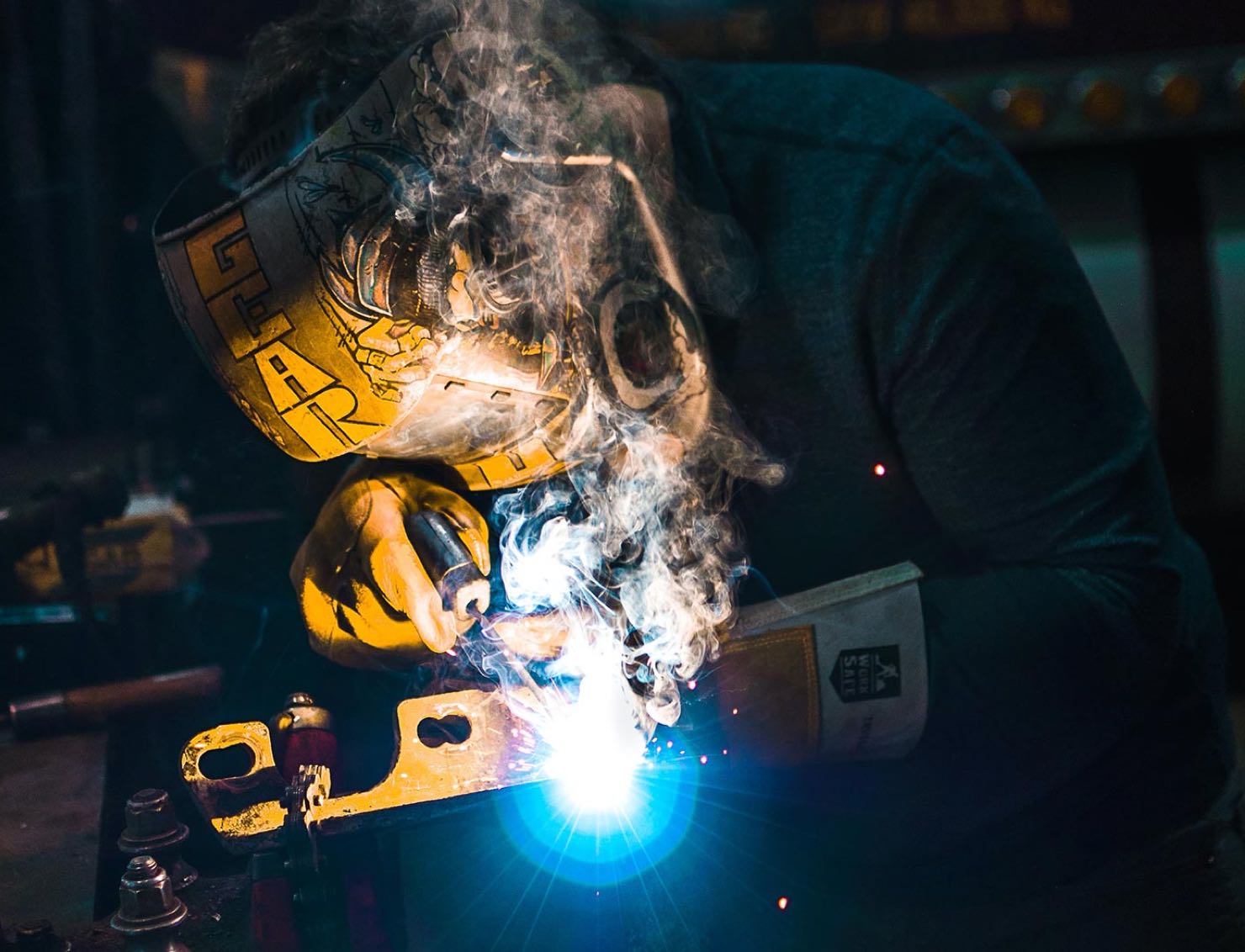 PRESSURE VESSELS
Loenbro is one of the few fabricators in the Rocky Mountain region that has received a U-stamp, R-Stamp, and PP-Stamp certification. We manufacture vessels and tanks of all sizes and ship them to meet your deadlines. Our pressure vessels are thoroughly inspected to ensure you receive the best results. Our certified welders and skilled assemblers deliver excellence with each vessel produced.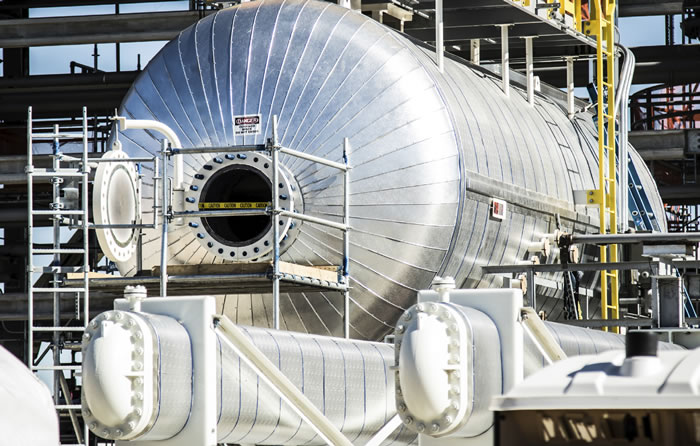 LAUNCHERS & RECEIVERS
If your pipeline project requires pig launchers and receivers, you can count on Loenbro for quality fabrication and on-time delivery. Our shops are strategically located for easy delivery to oilfields across the Rocky Mountain region and beyond.
Complete semi-automated and manual projects

Operate at our well-equipped welding facilities

Can come to you for on-site fabrication

Are committed to meeting the needs of our clients 24/7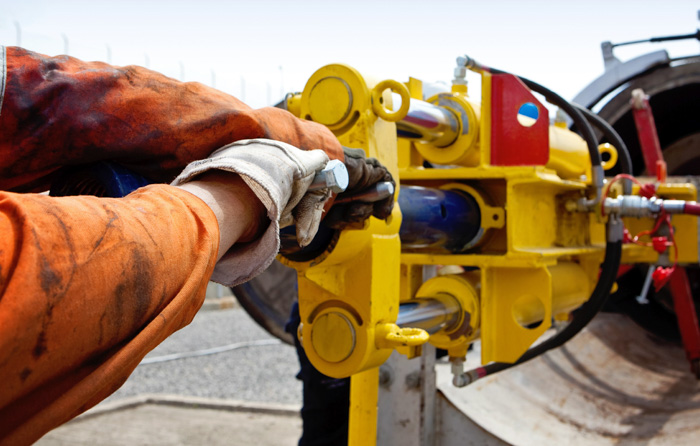 FABRICATION EXCELLENCE
At our regional shops, we fabricate steel products of all types to meet a variety of industrial needs. We always control and monitor every aspect of the process, ensuring precision and quality. In our state-of-the-art shop in Great Falls, we fabricate at 20 jib crane-equipped welding stations. The facility, which opened in 2015, is climate-controlled and designed to operate 24/7. We perform our fabrication services in the following facilities:
Great Falls, MT – 30,000 sq. ft

Billings, MT – 7,000 sq. ft

Gillette, WY – 10,000 sq. ft

Casper, WY – 24,000 sq. ft

Kermit, TX – 8,000 sq. ft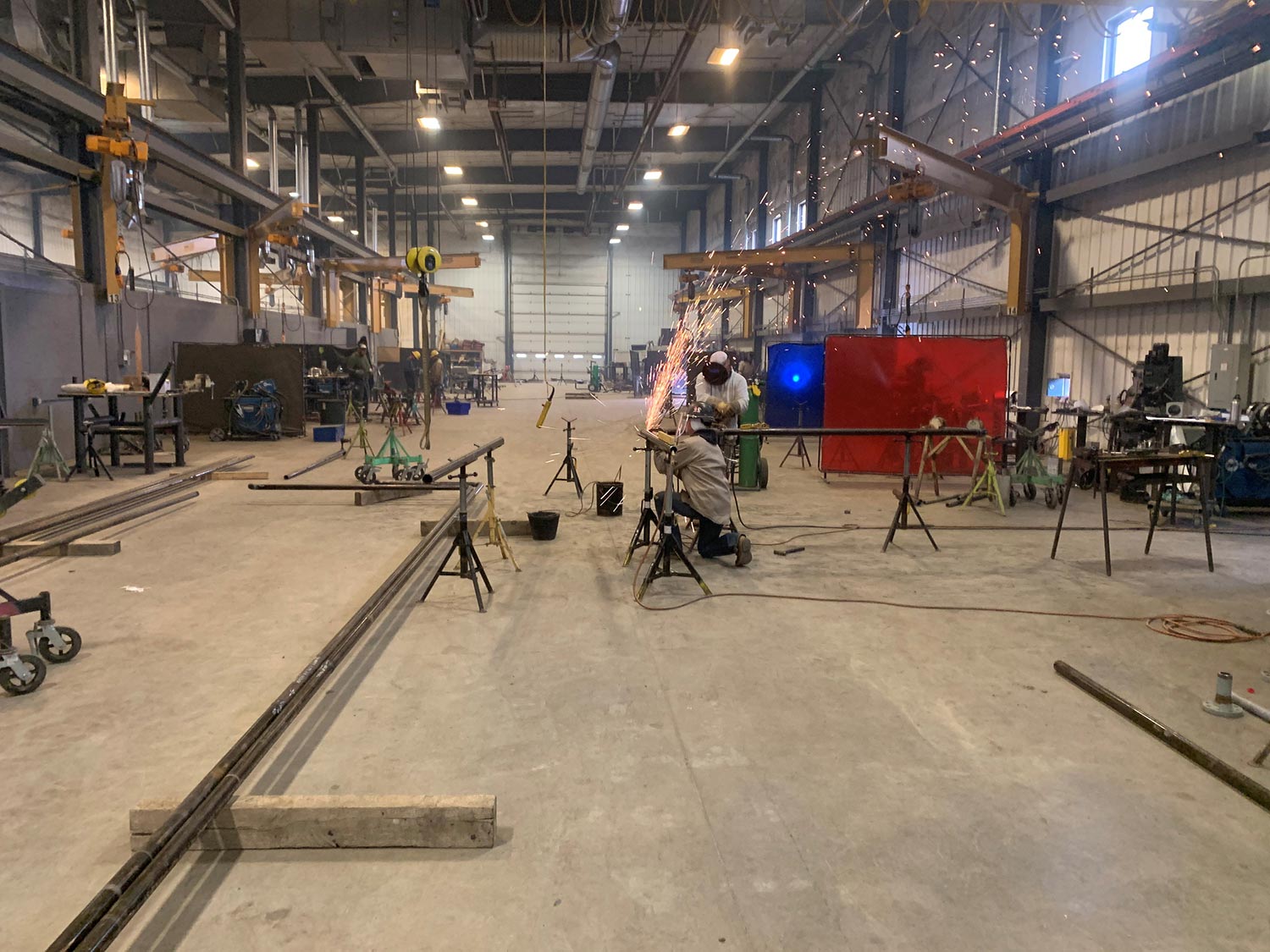 TOP FABRICATION WORK FOR MANY INDUSTRIES
See what industries our certified Loenbro welders serve, below.