Ready to Meet Cleanup Needs
Loenbro provides its oil and gas clients and other industries with the highest quality services performed by skilled crews using well-maintained equipment and the latest technology.
Though we're ready to respond to emergencies, our goal is to have the right people and processes in place to prevent them.
Tank cleaning and repair
Vacuum truck services
Chemical transfers
Confined space rescue
Spill response and cleanup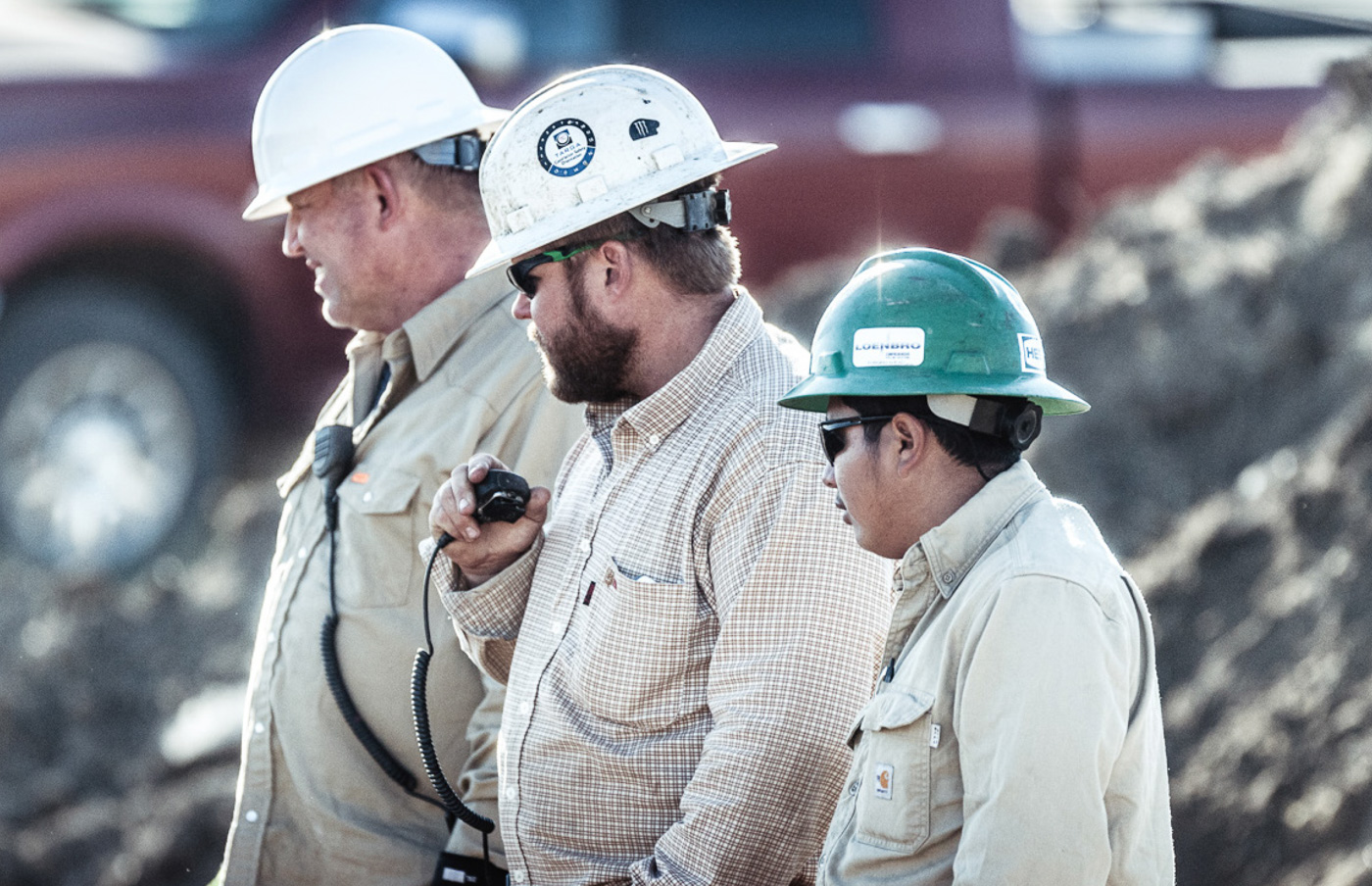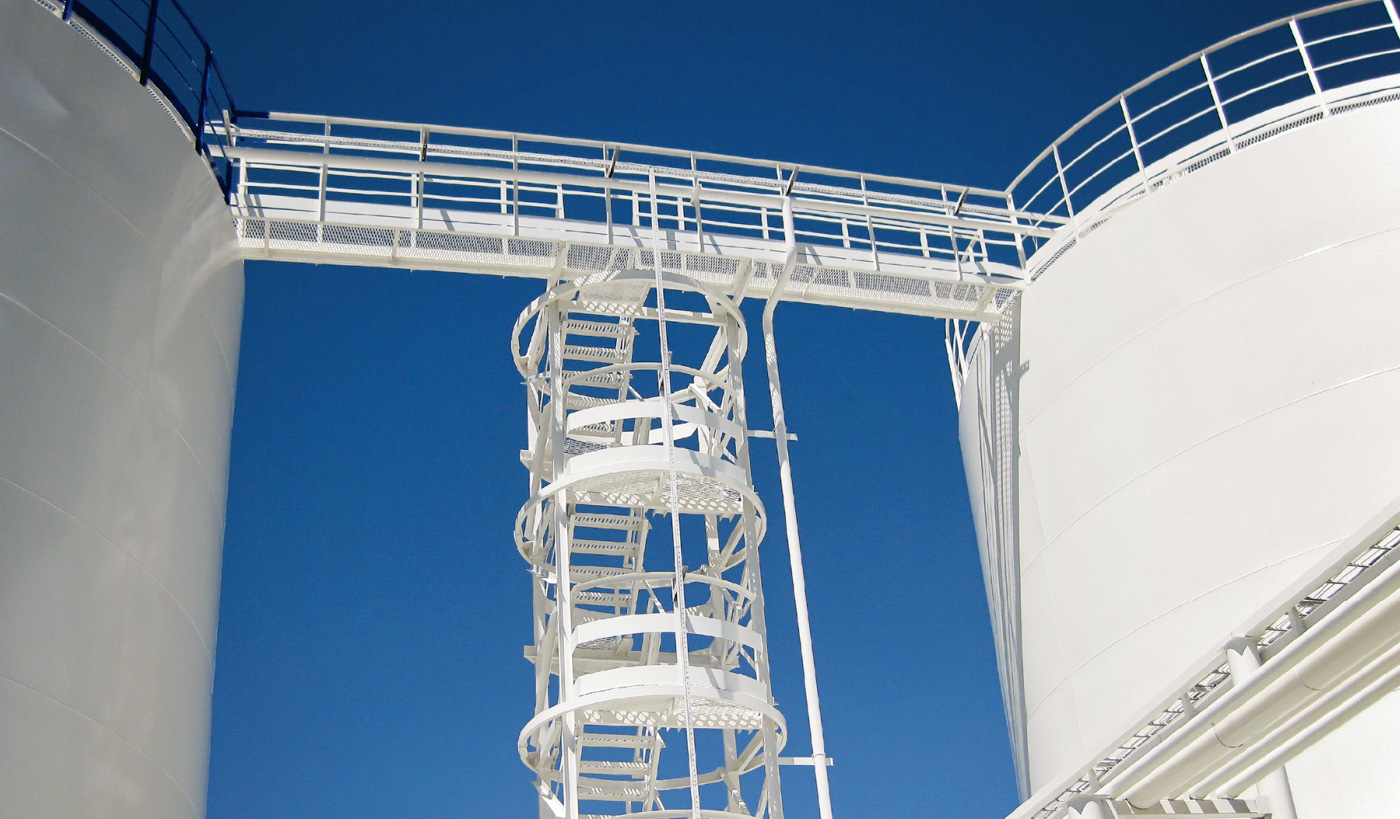 These Tanks Pass Inspection
We specialize in cleaning underground and above-ground tanks of all types and sizes to meet API codes. Before you change product, inspect, modify or remove tanks, we can clean them and remove any product left inside. Count on us to make repair if you need them.
Trust Loenbro's know-how:
Highly trained technicians
Well-maintained equipment made for the job
OSHA-certified scaffolding in use
Confined rescue team on site
Do you have a tank project that needs to get started, fast? Talk to our experts to learn how we can help.
Call us for tank services
We offer cost-effective programs
for tank & equipment cleaning
Vacuum Trucks Ready to Roll

Loenbro's fleet of liquid and air-mover vacuum trucks, and liquid ring and vacuum transports, range in size from 70 bbls to 130 bbls. Our trucks are deployed quickly for spill response on any product, liquid or solid.

Our technicians have extensive training in:

Sump pump cleaning
Tank cleaning
Conveyor-belt cleaning
Appropriate waste disposal

Transfer Chemicals Safely

We respond quickly to assist in chemical transfers. Whether a client has a leaking container, storage tank or transport unit, we have the know-how and equipment to efficiently and effectively transfer chemicals to a safe container.

We have transfer expertise in:

Distribution centers
Rail car to rail car
Oilfield tank to tanker
Gravity flow or suction service

Our technicians will leave the transfer site clean and safe.

High-pressure Cleaning

Loenbro technicians clean equipment and facilities with standard and heated pressure washing, hydro blasting, line jetting and ice blasting. If you need hands-free hydro blasting, we can handle it.

Our crews have experience with:

Trucks and heavy equipment
Storage tanks of all sizes
Industrial facilities
Environmentally safe processes
Waste removal

We have the expertise and equipment to meet your needs.

Contact us today to lock in your next project
Confined-space Rescue
When an emergency arises, we will respond quickly with teams trained to rescue individuals from confined spaces at any type of location, from storage tanks to excavation sites.
Provide 24/7 response
Utilize appropriate rescue tools
Minimize risks to workers
Assist emergency responders
Call for emergency help
Quality Wellhead Maintenance

Loenbro provides regular oilfield maintenance to prevent problems and responds quickly to calls for emergency service.

Valuable experience at the wellhead

Detailed maintenance performed
Trained in safety regulations
Non-destructive testing offered
Well-maintained wellsite equipment

When problems arise, trust an industry leader and call Loenbro.

Contact us for wellhead needs

Facility Decontamination

When it comes to facility decontamination, clients depend on us for superior service. From remediation to biohazard cleaning and abatement, we have the expertise and equipment to tackle any project.

Safety measures is a priority
Proven cleaning products
State, federal guidelines followed
Appropriate disposal of contaminants
Clean up services for industries
For manufacturing plants, food processors, oil producers and other industries, Loenbro offers many essential services, including tank cleaning and repairs.