Power to meet your needs
Loenbro Instrumentation & Electrical is a turnkey provider for new plant construction or expansion of existing facilities. In mines, manufacturing plants, oilfields and other industrial sites, we display our skills and deliver excellent results to our clients across the Rocky Mountain region.
Telemetry and SCADA systems
Industrial automation
Instrumentation and calibration
Distribution power lines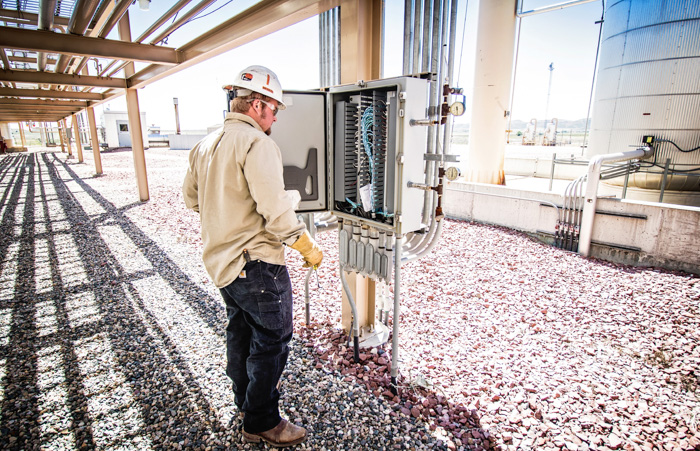 Watch our I&E team in action
Precise instrumentation & calibration
Loenbro has ISA-certified technicians and we employ the latest equipment that is calibrated regularly to ensure accuracy. We install, calibrate and maintain equipment needed to monitor almost any type of industrial process.
Municipal water systems
Natural gas processing plants
Mining facilities
Manufacturing centers
Trust Loenbro when you need precise work done accurately and quickly. We're ready to go to work.
Experienced in delivering quality
I&E projects for many industries
Telemetry & Scada Systems

Loenbro has the capabilities to install, program and commission telemetry and SCADA systems for remote data acquisition. Clients can monitor and control field operations across a wide area with our systems.

Secure & dependable data capture offers:

Cost-effective scalability
Reliable information transfer
Durable field instruments
Compliance with security regulations

With our custom-built solar and wind turbine skids, equipment is easily installed in remote locations.

PLC Programming

Loenbro project managers and technicians work with customers to determine their needs and will program the PLC and perform a factory authorization test before technicians install the program in the field.

For new and existing facilities:

High reliability control
PLC system design
Programming expertise
Integration with other systems
Cost-effective troubleshooting and maintenance

PLC programming might be right for your next project.

Contact us to see what's best for you >

Industrial Automation

For project planning, including sizing the material needed and selecting the best equipment, Loenbro provides exceptional automation services.

Connecting industrial systems:

Device installation
Control panel and wiring
Thorough pre-launch tests
Upgrade systems as needed
Staff training

We have the experts to ensure your project is planned and implemented smoothly.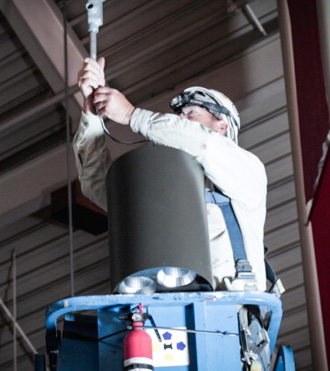 I&E Quality For Municipal Customers
Loenbro supports municipal clients with cost-effective services for wastewater facilities, power distribution systems and other I&E needs.
We work to upgrade:
Primary metering and utility feeds
Transformers
Generators
Switchgear and other equipment
With containing costs and conserving energy near the top of municipal priorities, we provide services with an eye on energy efficiency and environmental sensitivity. We design, install and maintain electrical distribution equipment and systems that meet municipal needs.
Distribution Power Lines
Loenbro's teams are certified to install power poles, lines up to 60kV and other needed infrastructure. Once your line is up and distributing power, we provide round-the-clock maintenance and troubleshooting.
Connecting your next project to the grid with:
Safety-first installation
Well-designed systems
Built to meet all regulations
Experience in rural areas
When you need help with a power or utilities project, turn to the trusted experts at Loenbro.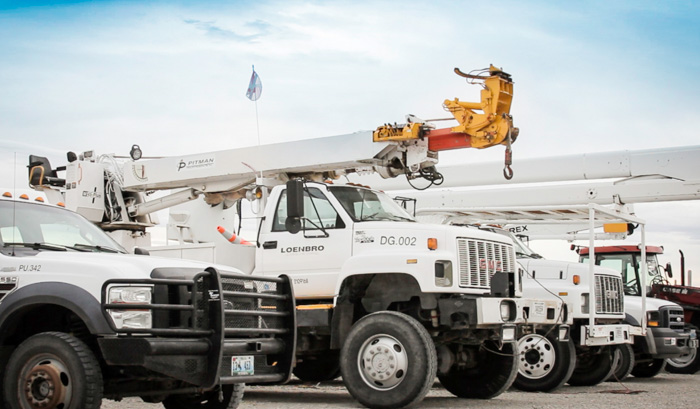 Many Industries Turn To Loenbro
Learn how many different industries rely on Loenbro for their Instrumentation and Electrical services, below.