Increase protection & productivity
Loenbro Industrial Insulation provides its customers a portfolio of customized solutions to enhance safety, increase energy efficiency and improve uptimes for manufacturing centers, refineries, power plants, gas plants and other facilities across the nation.
Our trusted team:
Stays current on latest technologies
Uses best materials and techniques
Offers asbestos abatement services
Provides records retention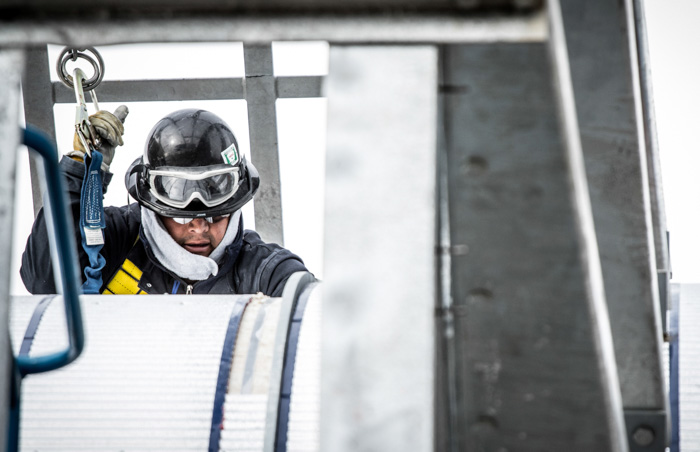 MORE ON OUR INDUSTRIAL INSULATION TEAM
Detail-oriented Insulation Services
As an experienced industrial insulation contractor, Loenbro's high-quality products meet specifications for manufacturing plants, refineries and other industrial structures. Our team conducts a full analysis prior to beginning any job to identify and mitigate potential risks or hazards.
Exceeding site safety requirements
Detailed project management
Daily meetings
Ongoing training
Energy appraisals to assess plant efficiency
Choose Loenbro's experts for
vessel, tank & tower insulation
Scaffolding

For the design and installation of system scaffolding, Loenbro offers the fastest erection and greatest load capacity on the market. Our scaffolding is lightweight, galvanized and designed to easily conform to the angles of various structures.

Protecting personnel and property

For long-term use or temporary access
Safe installation and removal
Meets or exceeds OSHA requirements
Scaffolding rentals available

Removable Soft Pads

Loenbro's soft pads protect motors, turbines, pump valves and flanges while providing easy access for operators. We use the latest equipment, which allows us to create multilayer soft pads that ensure proper levels of protection and temperature control.

Designed to fit your every need

Created in our Casper plant
Custom-made to meet your specifications
Mobile pad shop for job site work

Learn more about getting the protection you need with Loenbro removable soft pads.

Fireproofing

Loenbro has built a long-term relationship with Carboline, the premier supplier of the latest fireproofing products.

Track record of excellence across industries

Comprehensive protection services
Every member certified according to API standards
Ensure that all work is completed safely and properly

Let the experienced crews at Loenbro handle your fireproofing needs.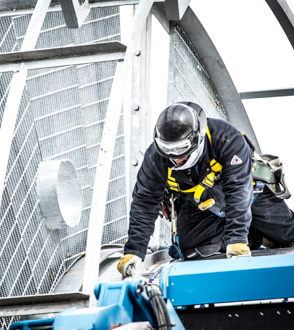 Insulation Excellence
For Oil & Gas Clients
Our customers grow with us
Loenbro works hard at wellsites to protect structures used in exploration and production efforts. We meet needs of midstream companies as they move product to refineries and our downstream clients depend on us for insulation work that helps them ensure safety, energy efficiency and reduce downtime.
Abatement

Safety and accuracy are paramount in identifying and abating hazardous asbestos and lead at industrial and commercial facilities.

Trained, certified and trusted

An industrial hygienist verifies work
Employees certified in both asbestos and lead abatement

Loenbro has completed multiple abatement projects of every type and size. See what's right for your project.

Electrical & Steam Tracing

When power has been lost and a plant has frozen up, our heat-tracing systems can bring it back online quickly and cost-effectively.

Loenbro is experienced with electrical or glycol systems, providing protection for plant infrastructure. Our electrical and steam tracing services often reduce the need for subsequent repairs, saving you time and money.

Industrial coatings

We offer complete industrial coating services, including painting equipment prior to insulation. Our coating experts will consult with you to determine the right products needed to protect your structures and equipment.

Avoid damage and save money

For pressure vessels, holding tanks and skids
Protection from corrosive materials
Retards damage from weather and time
High-performance products

Get a consultation scheduled today.
Industrial Insulation Expertise
See why safety is important with the many industries that Loenbro serves, below.