Making powerful connections
Loenbro delivers turnkey power and utility installations to companies and municipalities large and small, from community water systems to natural gas processing plants.
We provide essential power services to support energy network operators, power generators and companies looking for a trusted contractor who has the capability to install, program and commission an electrical system.
Broad systems capabilities:
Expertise in telemetry and SCADA systems
Technicians certified for instrumentation work
Equipment for pipeline and power line construction
Skilled in fiber optic installation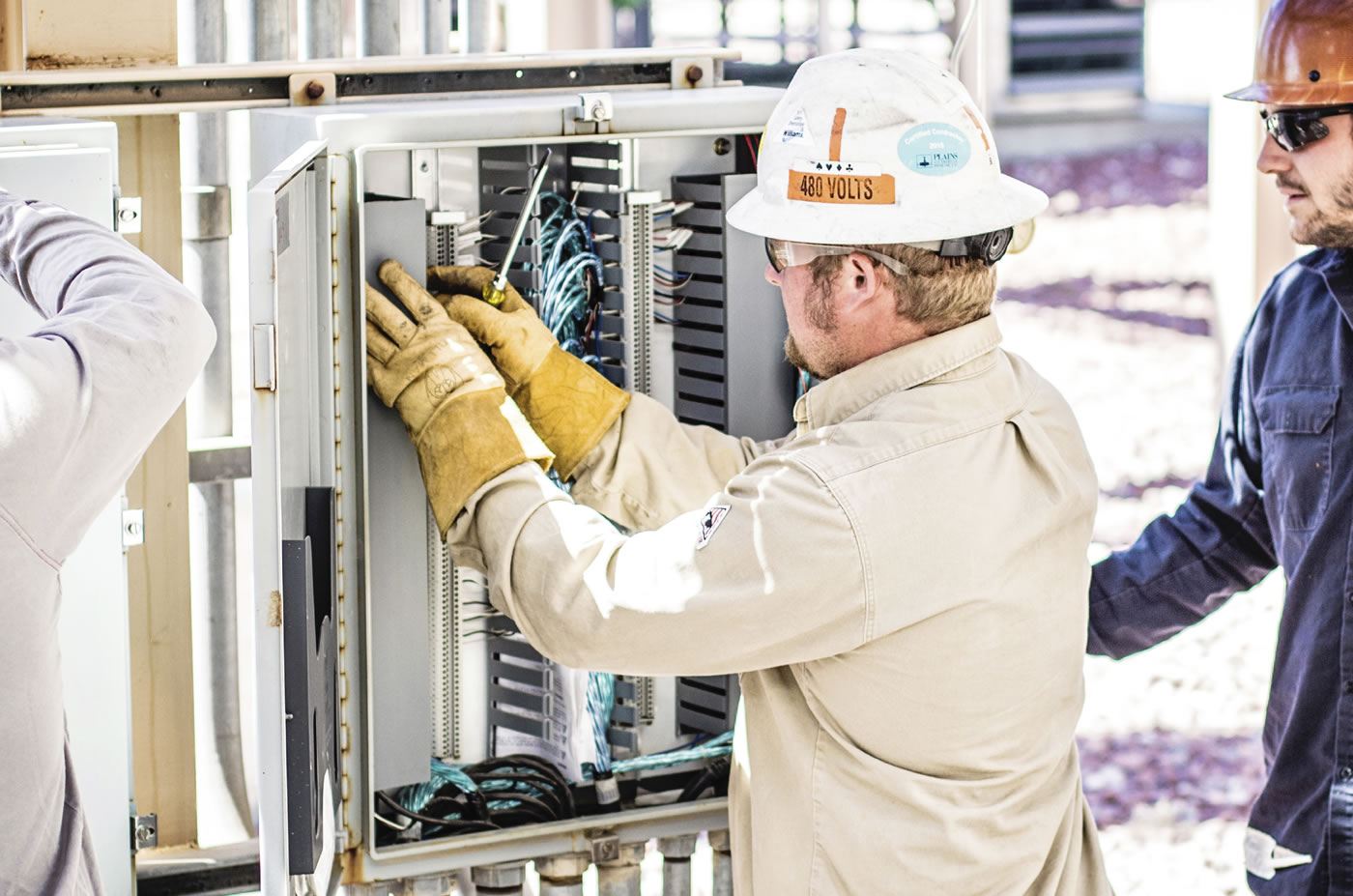 Bringing our power to you
See the following services Loenbro offers to successfully distribute power and construct electrical systems and facilities for our customers.
Pipeline

Hydrovac excavation
Directional boring
Conduit installation

Industrial
Construction

Turnaround services
Equipment installations
Structural steel fabrication and erection

Industrial
Insulation

Scaffolding systems
Insulation installation
Abatement

Inspection

Traditional phased array
Heat treatment
Integrity management

Instrumentation
& Electrical

Telemetry and SCADA systems
Instrumentation and calibration
Electrical construction and maintenance

Fabrication

Process piping
Mobile skids
Pressure vessels and pipe spools
Loenbro helps meet a rising demand
We have the equipment and employees necessary to build power lines to connect your next project to the grid. As U.S. development continues, the consumption of electricity will continue to rise. Loenbro will help your company meet its power needs.