We Give Back
Two of our core values get to the heart of our relationships with each other and the communities in which we live, work, play and worship:
We practice stewardship
We lead by example
We believe that God has blessed each of us with amazing qualities, skills and potential to do great things. We are thankful for these gifts and strive to be good stewards of all that we have been given. We believe in working hard and giving back to one another and to those around us.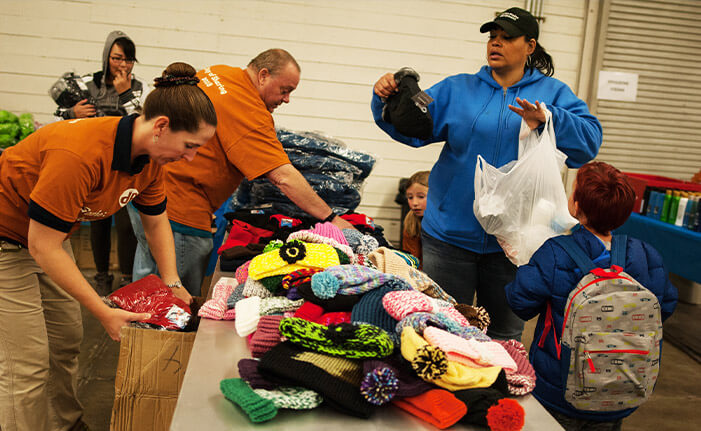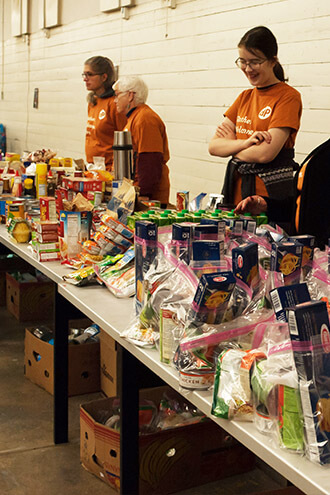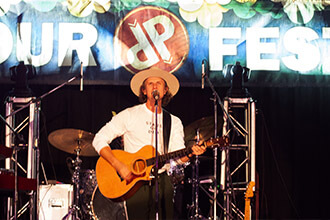 A Day of Sharing
Loenbro was a driving force behind the 2006 creation of DownPour, a free, volunteer-driven music festival started, organized and supported by members of the Great Falls community.

In 2018, the inspiration behind the popular festival was refocused in a new direction, one that reaches out to the community in a day of sharing to benefit people who need a helping hand.

The DownPour Community team and representatives from area churches and ministries have come together to share items and expertise. Items and services include clothing, blankets, food baskets, baby supplies, school and hygiene supplies, haircuts and kids' activities.

Many employees from Loenbro, which has its corporate office and shop in Black Eagle, a community adjoining Great Falls, volunteer their time and energy at the event.

Visit the DownPour website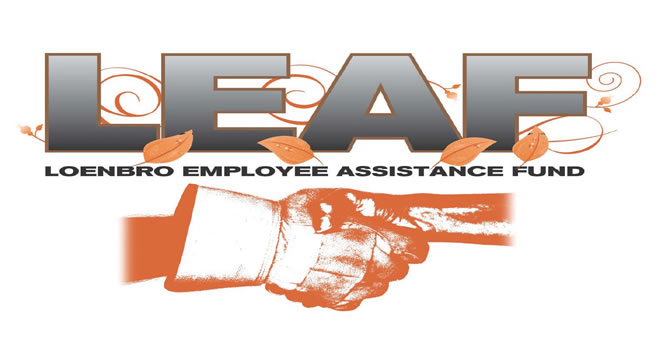 Helping Those In Need
When our colleagues find themselves in a time of crisis or hardship, we are ready to help. The Loenbro Employee Assistance Fund (L.E.A.F.) offers financial assistance to employees in times of special need.

The assistance program:
Has registered as a 501(c)(3)nonprofit organization
Allows employees to make tax-deductible contributions
Sees employees' donations matched by the company
Many Loenbro employees donate to L.E.A.F., but all employees are eligible to apply whether or not they have contributed to the fund. Applications are confidential and any assistance granted is a gift, not a loan, and is not required to be repaid. The fund helps those in a financial bind brought on by illness, medical emergency, theft, fire or other hardship.

See L.E.A.F. guidelines and donor and applicant forms
Do Good Friday
DO GOOD FRIDAY

Do Good Friday was launched at Loenbro headquarters in 2016 to provide more information on ways employees can help the community.

Loenbro leadership said that local organizers wanted employees to have the opportunity to see the many different ways they can contribute to their community.

Employees are encouraged to make a Do Good Friday presentation or invite representatives from community groups. Employees with ideas for community projects are encouraged to bring it up at a Do Good Friday gathering.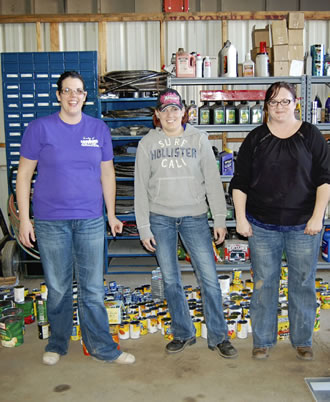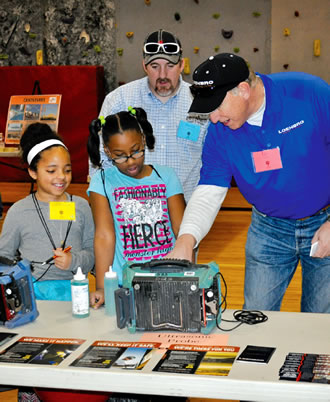 In the Schools
In visits to colleges, universities, trade schools and gymnasiums where students from high schools and elementary schools gather, Loenbro professionals talk about their fun careers and the application of science and technology in their daily lives.

We love the wide-eyed reactions from young students when they see phased array detectors find flaws in a thick piece of pipe or hear how our electrical instruments work.

We'd love to visit your school and talk about our interesting work and the great career opportunities at our company.